VENUE
The workshop will be held in IFIC, Institute for Corpuscular Physic (Instituto de Física Corpuscular) of Valencia, Spain. It is a joint research institute belonging to two institutions, CSIC and University of Valencia.
The meeting room:
"Salon de Actos del edificio de cabecera", it is located at the entrance of the "edificio de cabecera" building, at the Parc Científic of the Univesity of Valencia.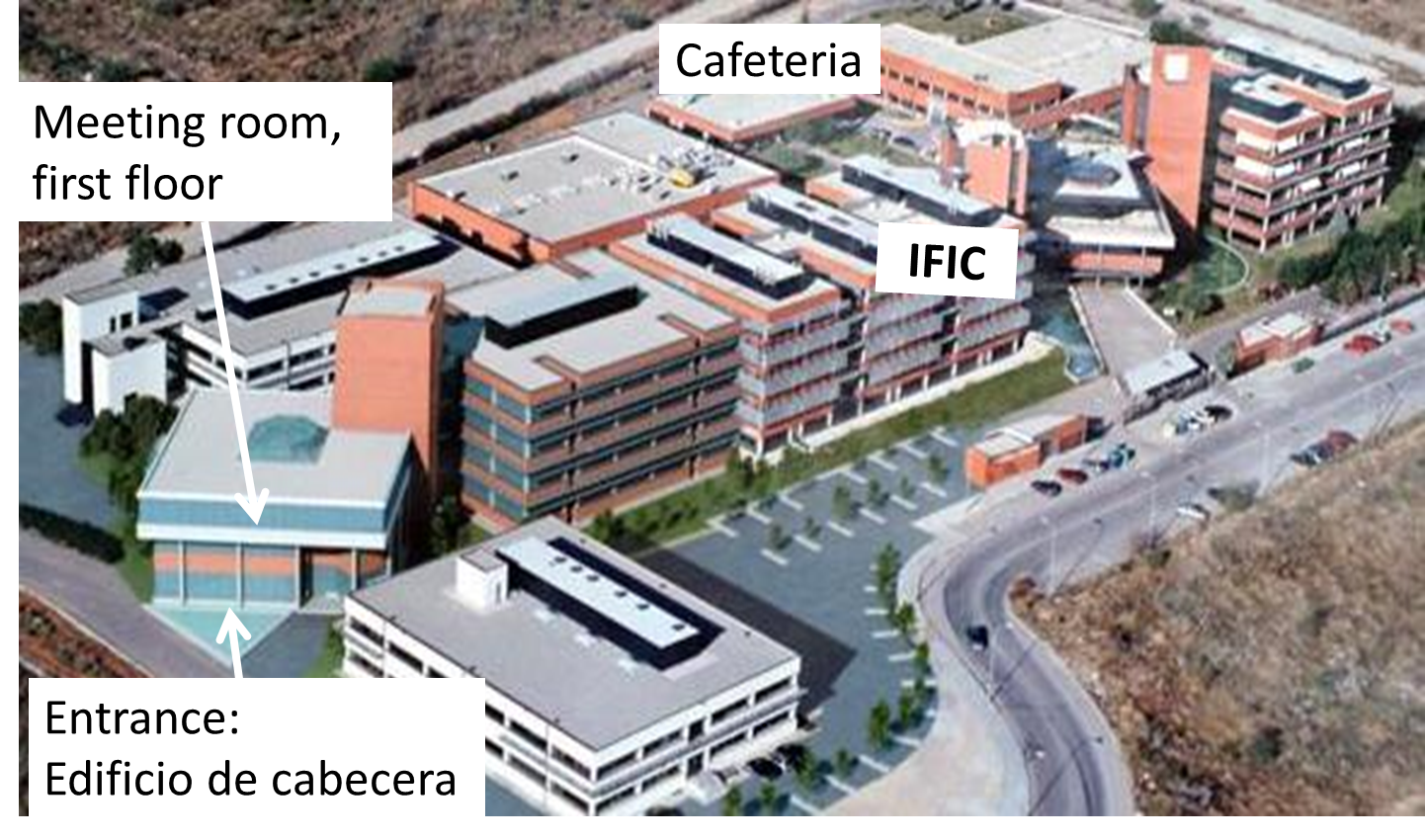 Address:
Instituto de Física Corpuscular-IFIC
Parc Científic de la Universitat de València
C/ Catedrático José Beltrán, 2
E-46980 Paterna, España
The Institute, IFIC, is located near the edge of the Burjassot-Paterna campus, 8 km from the city of Valencia and 6 km from the airport.
¿HOW TO ARRIVE?
http://webific.ific.uv.es/web/en/reach
By public transport
Tram: Line 4, TVV stop (zone A), it is few meters from the entrance
http://www.metrovalencia.es/page.php?idioma=_en
Bus: Line 63, Vicent Andrés Estellés stop (Monday to Friday), 15 minutes walking distance to "edificio de cabecera" entrance
https://www.emtvalencia.es/ciudadano/index.php?lang=en
By bicicle,
maps
https://www.google.es/maps/@39.5138219,-0.4243468,16.75z
VALENCIA TOURIST INFORMATION